The LEAP Program
The LEAP Program is a Not-for-Profit Educational Organization that strives to remain non-political.  The business and affairs of LEAP are managed by a Board of Directors.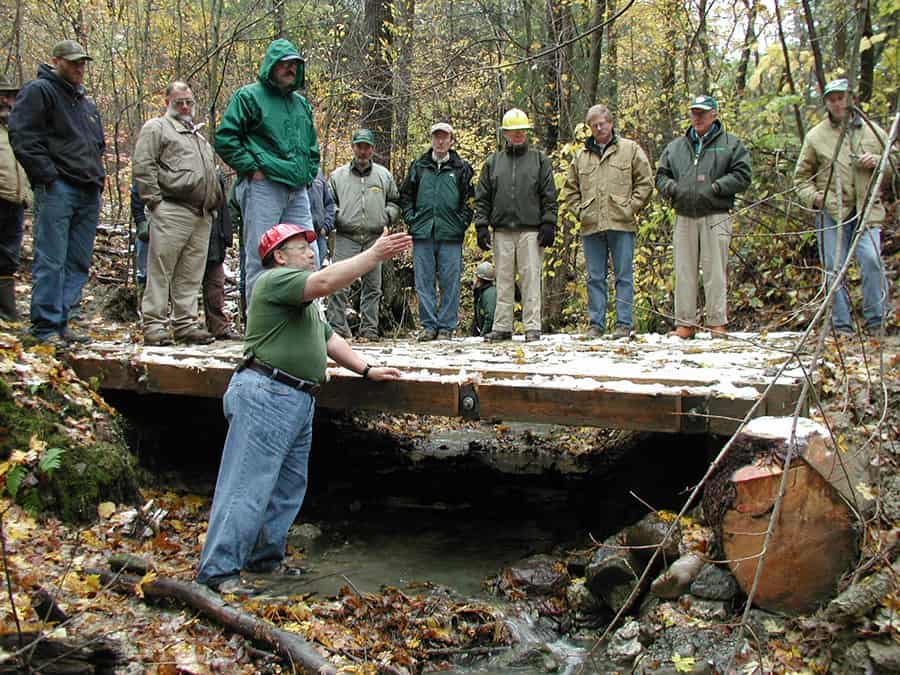 The LEAP Philosophy
We recognize that the logging profession is an essential link between Vermont woodlands and forest industry.
Along with landowners and foresters, loggers are partners in managing our forests for wood, water, wildlife and recreation. Vermont's forests have a legacy of providing these resources and are capable of sustaining these public benefits if properly managed. We see education as offering a positive approach, bringing everyone together to reach this common goal.
The LEAP program is an instrument to encourage life-long learning among loggers. We will strive to promote professionalism through education and instill a stewardship ethic among loggers.
The outcome of this endeavor, we envision, will be a well managed and productive forest landscape, and a positive public perception of the logging profession.
Much of the Forest Industry has adopted the Sustainable Forestry Initiative (SFI) principles. One of these principles requires them to purchase wood products from loggers who have completed a Nationally SFI accredited Logger Education Program. The VT LEAP Program exceeds these requirements.